ENTEBBE, UGANDA
2 Friends Beach Hotel in Entebbe
One of the best rated hotels in Entebbe / Kampala. Not just a hotel – but also a Beach Restaurant & Bar. We are looking forward seeing you here. Welcome!
+256 (0)772 236 608
[email protected]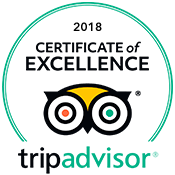 JINJA, UGANDA
2 Friends Guesthouse in Jinja
This beautiful guest house has, since the start in 2002, become the most popular place to relax and rejuvenate in Jinja. You will find people all over the world sharing their travel experiences while enjoying many of the services offered here.
2 Friends Guest House has a beautiful ambience with outstanding comfort and service. Restaurant "All Friends" next door serves an International cuisine of good standard from a big menu.
2 Friends is a family business and both the hotel in Entebbe and the guest house in Jinja is run by Icelandic Diana, Swedish Jouko and their children. They all love giving their visitors the best comfort and experience possible.
Don't miss our offer! Book at 2 Friends Entebbe and get 10 USD discount on your accommodation at 2 Friends Jinja.
+256 (0)783 160 804
[email protected]